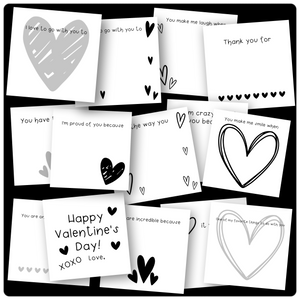 Every year, I put a sweet note on my kid's bedroom doors from February 1st until Valentine's Day on the 14th- so I decided to make it easy for you too, SMACK style! 
These set includes 14 cards ready for you to  fill in the blank so they can be extra personal to whoever you give them to!
These can also be used for spouses, grandkids, and siblings too!
Tape them to a bedroom door or a bathroom mirror!